!bgsound src="/music/CanonD.mid">
"The relaxation response is a physical state of deep rest that changes the physical and
emotional responses to stress... and the opposite of the fight or flight response."
Herbert Benson, M.D.
Mind Body Professor of Medicine
Harvard Medical School
Director Emeritus and founder of the
Benson-Henry Institute for Mind Body Medicine
BensonHenryInstitute.org/staff/herbert-benson

Herbert Benson, M.D. Harvard Medical School


The crimson book that is a national best seller

On some measurements
The Relaxation Response and Transcendental Meditation
appear to be similar.

However, TM is taught in a methodical way
by certified instructors to make sure the student
gets the maximum benefits, with free check-ups for life.

There are no such instructors for the RR
and no follow up program.


First published study on meditation by Dr. Benson:
and Dr. Robert Keith Wallace in 1971,
"A wakeful hypometabolic physiologic state"
in the American Journal of Physiology

Relaxation Response

Oxygen consumption decreases during RR
without preparatory hyperventilation or other activity
indicating a low demand for oxygen during deep rest

Transcendental Meditation

Oxygen consumption decreases during TM
without preparatory hyperventilation or other activity
indicating a low demand for oxygen during deep rest

Dr. Herbert Benson and Dr. Robert Keith Wallace

Benson, H.; Wallace, R., et al. Decreased drug abuse with Transcendental Meditation: A study of 1,862 subjects. In Drug Abuse: Proceedings of the International Conference,

ed. Chris J. D. Zarafonetis, pp. 369-376. Philadelphia: Lea and Febiger, 1972.

Dr. Herbert Benson and Dr. Robert Keith Wallace collaborated on a study
of Reduced Drug and Alcohol Use in 1862 students, while at Harvard,
specifically studying the Transcendental Meditation technique.

Dr. Benson does not practice TM
Dr. Wallace learned TM to directly experience Transcendental Consciousness.

Dr. Wallace concluded TM is superior to the Relaxation Response.

Dr. David Orme-Johnson compares the techniques.
TMResearch/Comparison of Techniques


The Relaxation Response was found to be the same as a Placebo
in reducing trait anxiety in a meta-analysis of 146 studies.
Meta-Analysis 2

– Decreased Trait Anxiety through the Transcendental Meditation technique Compared to Other Meditation and Relaxation Techniques.

Trait anxiety, one's typical state of anxiety, is a key indicator of psychological relaxation. This meta-analysis compared all techniques on which trait anxiety had been studied, 146 independent outcomes. The subject populations included in the study were college, high school, adult, psychiatric or drug abuse patients, children, adult prisoners, juvenile offenders, and the elderly. Subjects with initially high and low levels of anxiety were also studied. The techniques studied were the Transcendental Meditation technique, Progressive Relaxation (PR), Benson's Relaxation Response technique, concentration meditation, Sanskrit mantra meditation with permissive attitude, EMG biofeedback, and placebo techniques. The study found that the Transcendental Meditation program had more than twice the effect size on reducing trait anxiety as all other treatments. All the other techniques scored no better than a placebo. The exception was Concentration Meditation, which was less effective than a placebo, indicating that concentration and control of the mind can exacerbate anxiety.

This meta-analysis controlled for a number of possible confounding variables, including mental health status of the population, age, sex, experimental design, duration and hours of treatment, pretest anxiety, demand characteristics, expectation effects, experimenter attitude (whether the researcher was pro- or anti-TM), type of publication, and attrition. These controls did not alter the overall conclusions. The difference in effect sizes between the Transcendental Meditation program and other treatments was maintained even when only published studies were included, when only studies with the strongest design were included, or when only randomized studies conducted by researchers who were neutral or negative towards the TM program were included. Of all the techniques studied, only the Transcendental Meditation technique showed a positive correlation between the reduction of anxiety and length of time that the technique had been practiced. These results indicate that it is the practice of the Transcendental Meditation technique per se that causes the reduction on anxiety, not some other factors.

Reference: Eppley, K., Abrams, A., Shear, J. (1989). Differential effects of relaxation techniques on trait anxiety: a meta-analysis. Journal of Clinical Psychology, 45 (6): 957–974.


Meta-Analysis 4

– Reduced Alcohol Abuse through the Transcendental Meditation technique Compared to Peer Influence Programs, Relaxation Techniques (Biofeedback, Progressive Muscle Relaxation, Clinically Standardized Meditation, Relaxation Response), Driving Under the Influence (DUI) Programs, and Preventive Education.

There were 14 studies on the Transcendental Meditation technique and 11 on relaxation techniques. The mean effect size for relaxation techniques was .15, not significantly different from controls. By contrast, the mean effect size for the Transcendental Meditation technique compared to controls was .55 for all studies (N = 14) and also just for well-designed studies (N = 8). Moreover, the effect size was 1.35 for serious users. This suggests a pattern of positive treatment effect that cannot be attributed to weak designs of studies or studies focusing on more casual users. The results for the other standard treatment programs are from published meta-analyses in the literature, and indicate that Peer Influence is the best standard treatment.

Chronic stress causes long-lasting neurochemical and endocrine abnormities, which prolong psychological distress and impair coping abilities. Substance abuse can be seen as an attempt to restore balance to the system through self-medication. Unfortunately, the abused substances give rise to further dysfunction and imbalance in the long run. The Transcendental Meditation program provides a state of mind-body relaxation that naturally optimizes the psychophysiology, thus removing the impetus for artificial attempts to do so through drugs.2

References:
1. Alexander, C.N., Robinson, P., & Rainforth, M. (1994). Treating and preventing alcohol, nicotine, and drug abuse through Transcendental Meditation: A review and statistical meta-analysis.Alcoholism Treatment Quarterly, 11, 13–88.
2. Walton, K. G., Levitsky, D. (1994). A neuroendocrine mechanism for the reduction of drug use and addictions by Transcendental Meditation. Alcoholism Treatment Quarterly, 11 (1/2): 89–117.


Meta-Analysis 7

– Improved Psychological Health through the Transcendental Meditation Technique Compared to Zen and Other Meditation Techniques Designed to Mimic the TM technique (Relaxation Response Techniques).
The RR was the 3rd best technique studied.

This meta-analysis of 51 studies of different meditation techniques consisting of more than 9,700 research subjects and 400 outcome findings found a significantly larger effect size from the Transcendental Meditation program compared to other forms of meditation on psychological measures (e.g., anxiety and depression). The result was maintained in the studies of highest validity and strongest experimental design.

Reference: Ferguson, P. C. An integrative meta-analysis of psychological studies investigating the treatment outcomes of meditation techniques. (1981). Doctoral thesis, School of Education, University of Colorado, Boulder, Colorado, U.S.A.
Reprinted in part in: Chalmers, R. A., Clements, G., Schenkluhn, H., and Weinless, M., (Eds.) (1989).Scientific research on Maharishi's Transcendental Meditation and TM-Sidhi program: Collected Papers, Vol. 3. Paper 272, pp. 2039 – 2048. Vlodrop, Netherlands: MVU Press.
---
For more information, see www.TruthAboutTM.org
Dr. Benson's research in to meditation began with the Transcendental Meditation technique as taught by Maharishi Mahesh Yogi.
Dr. Benson has not learned TM, with the stated goal of maintaining a neutral, objective position.
However, then he cannot personally appreciate, evaluate or validate the TM experience as compared to the RR.
Research indicates that TM, which has a particular way of being taught,
is more effective in producing consistent results with a wider range of benefits.
For more information on TM in particular,
see www.TM.org
---
Herbert Benson, M.D., is the founding President of the Mind/Body Medical Institute; Associate Professor of Medicine, Harvard Medical School; and Chief of the Division of Behavioral Medicine at the Beth Israel Deaconess Medical Center.
A graduate of Wesleyan University and the Harvard Medical School, Dr. Benson is the author or co-author of more than 170 scientific publications and seven books:
More than four million copies of his books have been printed in many languages.
Dr. Benson is a pioneer in mind/body medicine, as well as in bringing spirituality and healing into medicine. Through his 35+ year career, he defined the relaxation response and continues to lead teaching and research into its efficacy in counteracting the harmful effects of stress. The recipient of numerous national and international awards, Dr. Benson lectures widely about mind/body medicine and the M/BMI's work. His expertise is frequently sought by national and international news media, and he appears in scores of newspapers, magazines, and television programs each year.
Dr. Benson's research extends from the laboratory to the clinic and to Asian field expeditions. His work serves as a bridge between medicine and religion, East and West, mind and body, and belief and science.
---
Wallace Robert K, Benson Herbert, Wilson AF. A wakeful hypometabolic physiologic state. American Journal of Physiology 1971;221:795-9.

Benson Herbert, Wallace Robert K. Decreased drug abuse with Transcendental Meditation: A study of 1,861 subjects. In: Zarafonetis CJD, ed. Drug Abuse - Proceedings of the International Conference. Philadelphia: Lea and Febiger, 1972:369-76.

Wallace Robert K, Benson Herbert. The physiology of meditation. Scientific American 1972;226:84-90.

Dr. Benson has been a pioneer with intestinal fortitude,
studying the physiological changes during meditation
techniques since 1968 as a professor at Harvard
helping them become acceptable topics of study.

Dr. Benson and Dr. Robert K. Wallace published first study,
"A wakeful hypometabolic physiologic state"
in the American Journal of Physiology, 1971
---
Links
Graduate ('61) and Associate Professor of Medicine at Harvard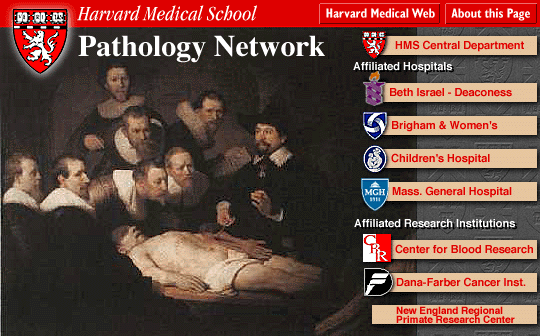 ---